Future Food Trends Talk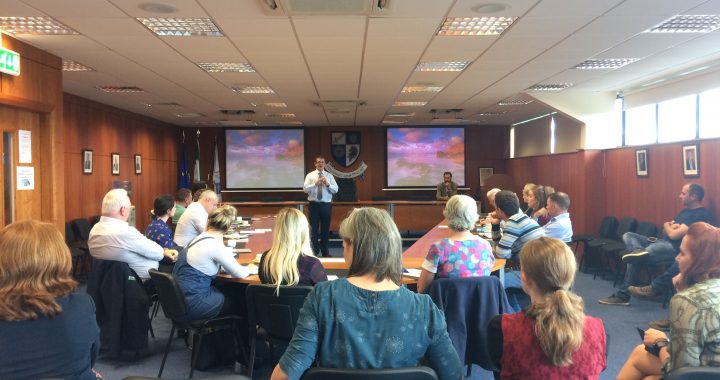 Ballybay Food Hub hosted a talk on future food trends.  The aim of the talk was to bring together food businesses within the region to help them gain an insight into future food trends.
Guest speaker of the evening, Stephane Durand is Director of the Agri-Food Quest Competence Centre based at Queens University Belfast.  He has over 20 years' experience working in the food industry throughout the EU specialising in new product and process development.
The talk was well attended by both large and small food companies from both the border Region and Northern Ireland.  Stephane gave details of the challenges facing food producers in the coming years and not too distant future which included how we feed 10 billion people by 2050!  He also gave details of the upcoming opportunities in areas such as plant-based products, insects as well as looking at how we produce our dairy and meat products going forward.
Stephane also discussed in great detail the issue of sustainability and the environment in food production.  He concluded that while there are great challenges going forward for global food production there are also great opportunities as well.