What it takes for a food business to succeed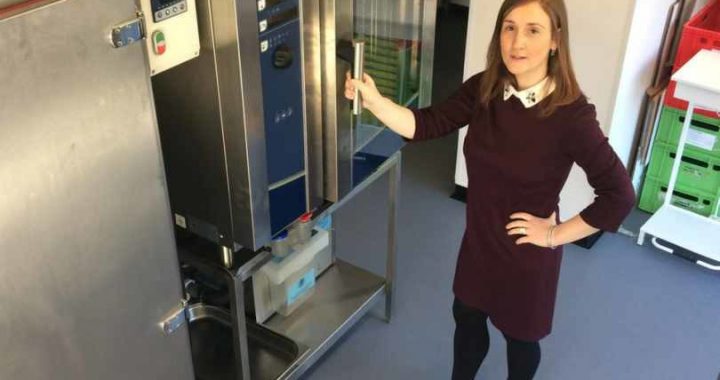 Food businesses are looking to diversify their product offering. The agri-food industry in Monaghan is Ireland's leading producers of eggs, mushrooms and processed meats – to name but a few.
Many of our indigenous entrepreneurs hail from a farming background. so problem-solving and hard work are deeply ingrained. However, it takes a whole lot more to establish a successful food business and there are certain traits I spot time and time again.
Leading food producers satisfy a genuine need or gap in the market. Ireland is a relatively small country and margins are extremely tight, so it pays to think beyond the domestic market. Is there likely be demand for your product elsewhere?
Being canny when it comes to costs, particularly at startup stage, can give food businesses an edge. Using a test kitchen, such as the state-of-the-art facility Enterprising Monaghan manages in Ballybay, allows fledgling businesses to come in and use commercial-grade kitchens for a fraction of what it would cost to purchase their own equipment.
Larger businesses have also made use of the facilities for new product development purposes.
You will eat (literally), sleep and breathe your food business – so passion for your product is a must. If you aren't 100% happy with the product, how can you expect to sell it to somebody else? Taking the time at the product development stage, to tweak and make absolutely sure you are completely happy, will pay dividends later.
Tastes change, not just in terms of what we eat but also how we eat: successful food businesses are prepared to adapt in response to this. They are also prepared to take risks and to make mistakes.
There are some amazing supports out there for food startups in Ireland. Bord Bia and Local Enterprise Offices offer a range of programmes and courses to help food businesses at all stages. Asking for help and advice is far from a sign of weakness – drawing on the experiences and expertise of peers, can really help to take your business to the next level.
– Siobhan Sherry (pictured) is Marketing and Food Development Officer at Enterprising Monaghan.